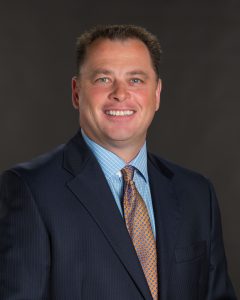 TEMECULA, Calif. — (August 4, 2017) – California's largest resort/casino, Pechanga Resort & Casino, has just named Bill Anderson its chief marketing officer. Bill will be responsible for overseeing all marketing divisions and player development. He will now oversee a total of 165 team members.
Bill Anderson is a 27-year casino veteran with over 21 years of VP/Director experience in casino marketing. He started working at Pechanga in 2011 as the director of player development and has quickly worked his way up due to the outstanding growth of VIP and Asian market guests brought in under his leadership. He also tremendously increased the satisfaction of his team internally as well as led the player development division to receive the best customer service results they've ever seen. Bill has held several casino positions, predominantly in leadership, with some of the most prestigious properties across the country.
"Bill's proven ability to take a vision from the concept stage and develop it into a plan and reality will help Pechanga to continue our proud history of innovation and success," said General Manager Lee Torres. "We are excited with the direction Bill is taking this new combined marketing division and can't wait to see how these divisions will evolve as our resort expansion nears completion."
Pechanga is currently under a $285 million resort expansion set to open at the end of this year. It includes the addition of 568 rooms and suites, 70,000 additional square feet of event space, a luxury, two-story spa and salon, a 4 ½ -acre resort pool complex, and two new restaurants. Pechanga recently celebrated the grand opening of the brand new 2,400-space parking garage featuring 44 electric vehicle charging stations and three Tesla Superchargers, marking the completion of the first phase of the expansion. Enough solar to power 100 homes along with a moving sidewalk to the casino entrance will be added to the new East Parking Garage this fall. With the new and enhanced features and amenities, marketing will be crucial to the resort/casino's success, reinforcing Bill's new position as the leader of the marketing division.
Bill graduated from the University of Nevada, with a degree in business management and a second major in casino management. His hobbies include golfing, gardening, watching Arsenal soccer, and raising ducks and quail.