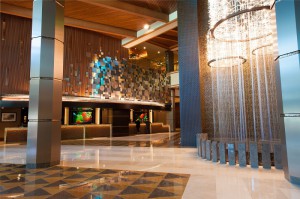 — Resort and Restaurant Rated Among Top Five Percent in North America —
TEMECULA, Calif. – (January 17, 2014) – Pechanga Resort & Casino is pleased to announce it has been honored with two AAA Four Diamond Awards for 2014. The 517-luxury resort received the AAA Four Diamond Award for the 13th time and has won it consecutively since opening in 2002. Only 10 other resorts in Riverside County also carry the AAA Four Diamond distinction. The Great Oak Steakhouse earned the honor among only six others in Riverside County and 38 other restaurants in all of Southern California. Pechanga Resort & Casino has won the AAA Four Diamond Award every year since the resort opened in 2002. The Great Oak Steakhouse has won the award for the third time in a row since 2012.
"AAA Four Diamond Awards tell us that guests appreciate the amenities, the impeccable service, and the commitment to quality we show to everyone at Pechanga," says Rudy Prieto, General Manager of Pechanga Resort & Casino.
AAA professional inspectors survey more than 59,000 hotels and restaurants throughout North America each year to determine the ratings of each. The scale is a one through five diamond rating system. AAA officials say only 4.8-percent of the 30,000 approved lodgings make the Four Diamond list. The number is smaller yet, 2.9-percent, for the 29,000 AAA approved restaurants on the continent.
In order to achieve AAA Four Diamonds, the lodging establishment must be "refined, stylish with upscale physical attributes, extensive amenities and a high degree of hospitality, service and attention to detail," according the agency's 39-page rating guidelines book. AAA profiles its lodging inspection process in this YouTube Video.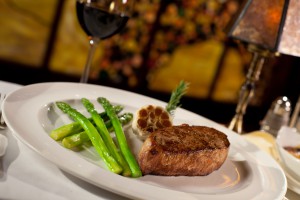 AAA Four Diamond restaurants are undeniably considered fine dining. AAA's 27-page restaurant ratings guidelines book describes Four Diamond dining as "geared to individuals in search of a distinctive find-dining experience. Often orchestrated by an executive chef and an accomplished staff, menus reflect a high degree of creativity and complexity, using imaginative presentations to meet or exceed guest expectations." An AAA inspector gives her take on what she looks for when rating restaurants in this video.
AAA performs in-person property inspections using guidelines weighted by the priorities of its 54 million members.
To ensure a typical guest experience, inspections are unannounced.
In early January, Pechanga Resort & Casino unveiled its dramatic hotel lobby renovation, showing a style noted by hotel inspectors of an open and active lobby area, wood and laminate flooring, as well as the increased use of glass, marble and stone. Also important to AAA inspectors are ecological sustainability in an establishment's approach, as well as the use of noted technology trends such as easy to use alarm clocks with device docks and device mirroring panels. Pechanga resort officials paid special attention to utilize sustainable resources wherever possible through the renovation. The hotel lobby's 20,000 square feet of old stamped concrete flooring was turned over to waste haulers for recycling. Responsibly sourced marble was put in its place. Lobby furnishings were sent to the resort's in-house cabinet and upholstery shops to be repurposed. Water used in the focal point water feature recirculates. The ceiling in the new Sundry shop was fabricated from recycled aluminum.
Pechanga offers free wireless Internet, morning newspaper, technology panel, high definition flat screen televisions (one in standard luxury rooms, three in each suite), personal concierge, 24-hour room service and more services that come standard to guests of Pechanga Resort & Casino. It is also the only resort in the country utilizing the technology of 4K Ultra HD Flat Panel Screens at the hotel lobby front desk. The screens are 84-inches and require 5K processors to run video and imagery.
The Pechanga RV Resort has also received the official AAA Campground Appointment for 2014.
For high resolution, downloadable photos of Pechanga Resort & Casino, click here.