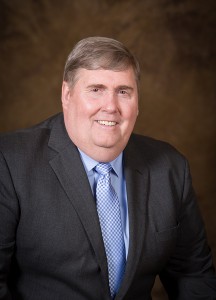 TEMECULA, Calif. — (April 5, 2016) – Pechanga Resort & Casino welcomes John Flaherty as its new Vice President of Facilities and Engineering. Coming most recently from one of the largest Las Vegas Strip properties, and 20 years of previous experience in maintenance and renovation with Marriott Corporation, Flaherty joined Pechanga two months after it broke ground on its $285 million resort expansion in December 2015. He said he is looking forward to working at Pechanga, one of the top casinos in the world. He also expressed his happiness with being able to live in beautiful wine country and being close to the ocean in Southern California.
Originally from Woburn, Massachusetts, Flaherty grew up with construction in his blood. His father owned a construction company for which Flaherty often worked as a teenager. Early in his career he worked in fossil fuel and nuclear power Plants. He then went on to work for Marriott Hotels for 20 years renovating and maintaining properties from Massachusetts to Washington, DC.
Flaherty says he already can see the level of expertise in renovations, construction and maintenance of his new team at Pechanga Resort & Casino. He looks forward to the challenges and achievements with the new 156 person crew in the years ahead.
Flaherty and his wife enjoy traveling, spending time restoring classic cars and keeping up with the latest activities of his five grandchildren.