TEMECULA, Calif. – (May 10, 2023) – More than 25 million people in the United States played golf in 2022. To celebrate National Golf Day 2023, the golf pros at Journey at Pechanga golf course say they're getting even more potential golfers into the game, and some very special players at that. Journey at Pechanga, the 18-hole championship course at Pechanga Resort Casino joined forces with PGA HOPE (Helping Our Patriots Everywhere). The program is the flagship military arm in the Professional Golfer's Association charitable foundation. PGA HOPE introduces golf to veterans and to active duty military to enhance their physical, mental, social and emotional well-being.
The six-week golf developmental curriculum is led by award-winning PGA Professional and Journey at Pechanga Director of Instruction, Randy Chang. PGA HOPE instructors are trained in adaptive golf and military cultural competency.
At no cost to military participants, all programs are funded by PGA REACH and supplemented by the SCPGA Foundation. Those who enroll in the golf program become PGA HOPE Graduates for life. They're invited to continue the community they have built through golf with monthly play days and other outings orchestrated by the Southern California PGA.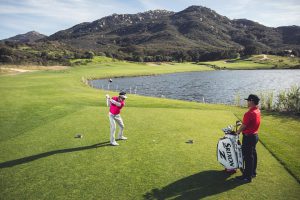 As a native of Hawaii, Randy Chang often witnessed U.S. military during their training exercises, missions and more. The amount of work and dedication they put in to protect and serve stuck. When the potential to offer PGA HOPE classes at his home course of Journey at Pechanga was teed up, Journey at Pechanga management said it would be a hole in one.
"We owe a lot to our veterans and active duty service members," said Chang. "The game of golf can seem inaccessible to a lot of folks due to time constraints or the cost of play, but this is an exceptional program that introduces the life-long sport to so many deserving individuals. It brings me and those at Journey at Pechanga great joy to share the love of the game."
Chang also travels to his home state every summer to give his golf expertise to a disabled veterans golf clinic.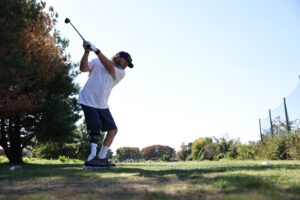 Journey at Pechanga's first PGA HOPE six week session drives on starting Sunday, June 11. Participants will be taken from a waiting list. To find out more about PGA HOPE and to enroll for future sessions at Journey at Pechanga or other participating courses, visit www.scpga.com/pga-hope.