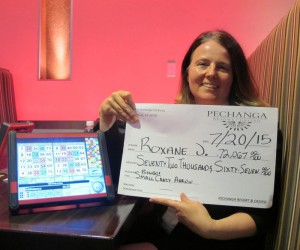 TEMECULA, Calif. – (July 21, 2015) – A preschool teacher is about to start the school year off in a fantastic way after winning $72,067.00 playing bingo at Pechanga Bingo inside Pechanga Resort & Casino. Roxane Jordan of Gilbert, Ariz. won the cash windfall on a Monday afternoon while on a southern California vacation to visit friends and family. She sat in one of the comfortable booths at the 700-seat, modern bingo facility and matched the numbers using a handheld electronic bingo player. During her winning game, the shape needed to win was called a "small crazy arrow." Meanwhile, Jordan also managed to connect the right combination of numbers which triggered the $72,067.00 MP Bingo progressive jackpot. 
"I'm so excited and crazy happy to have won," she said in happy excitement.
She had already thought of many things to do with her jackpot including pay off debt, save it for her kids' college tuitions, and spend a bit of it on her current southern California vacation.
"This jackpot is so great for Roxane. Teachers pay many out of pocket expenses to bring supplies into their classrooms," says Samantha Archer, Pechanga Bingo manager. "A big win like this really increases the level of excitement around winning for other players, too. They're all very happy for her."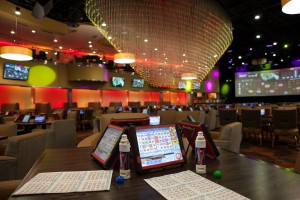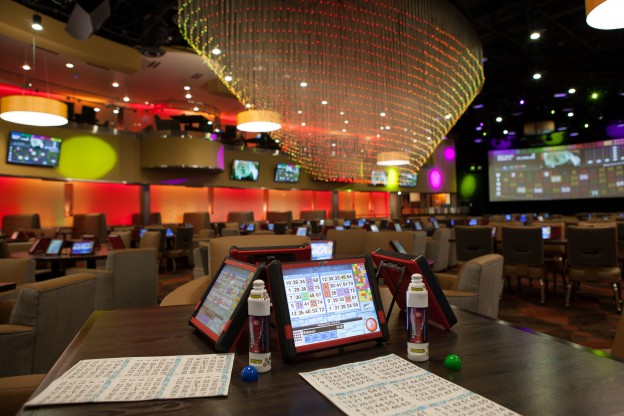 Pechanga Bingo offers five levels of progressive bingo jackpots linked to 14 different bingo facilities around the country. According to Planet Bingo, the creator of the Multi-Progressive Bingo, some of the jackpots climb at an astonishing rate to deliver large payouts that simply cannot be ignored. Since June 2015, Pechanga Bingo has awarded more than $200,000.00 in jackpots to lucky players.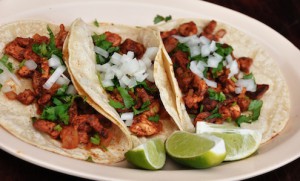 More fun for bingo enthusiasts is on deck in September. Every Tuesday, Pechanga Bingo presents Taco Tuesdays with $1.95 carne asada and chicken tacos and $3.00 margaritas and Coronas. On September 20, the popular bingo facility gives away $55,000 in prizes.
Winners are made every day at Pechanga Bingo and Pechanga Resort & Casino. You could be next. Pechanga Bingo is open every day with 3 sessions Monday through Friday,  4 sessions on Saturday and 2 sessions on Sunday.
For more information about Pechanga Bingo or Pechanga Resort & Casino, please visit www.Pechanga.com or call toll free (877) 711-2946.