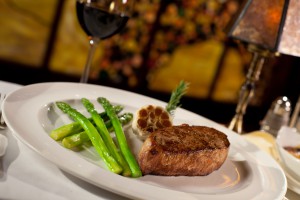 TEMECULA, Calif. – (Jan. 30, 2014) – From casual and fine dining to spa specials to concerts by self-admitted romantic Englebert Humperdinck and more, if you have not made Valentine's Day plans yet, Pechanga Resort & Casino offers plenty of solutions for the special day. California's largest resort/casino offers dining specials at six of its 11 restaurants, as well as four seductive drink specials. Spa Pechanga features Valentine's couples' massages and other pampering body, hair and nail services. The February entertainment lineup beckons couples who enjoy many types of shows. The AAA Four Diamond Award hotel makes a perfect spot for a romantic getaway, and if you are not sure what your valentine likes, Pechanga Gift Cards are always available in any denomination from the casino retail stores, the Journey's End Pro Shop or from Spa Pechanga. For more information or to make reservations, call (877) 711-2WIN or click here.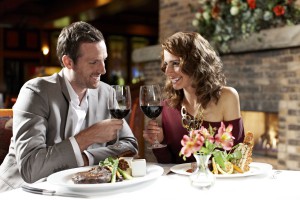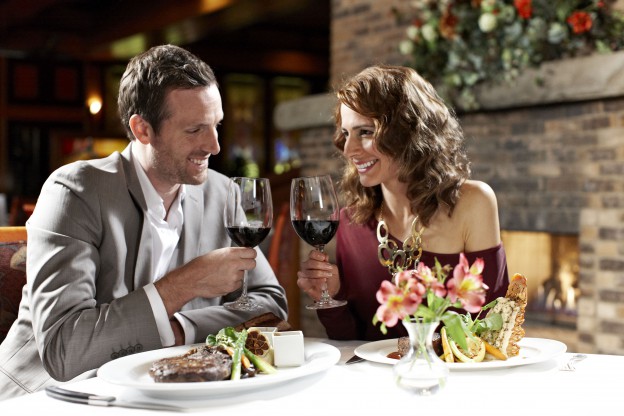 Treat that special someone to an award-winning meal. The AAA Four Diamond Award winning Great Oak Steakhouse features a Prix Fixe menu that starts with Alaskan King Crab cocktail with citrus and tarragon vinaigrette. Grilled Gulf Shrimp and Petite Filet Mignon with Pinot Noir Reduction, Roasted Vegetable Tower and Truffle infused Potato come as the entrée. For dessert, delight in a strawberry shortcake with Mascarpone Cream. The prix fixe menu is $65 per person. The Great Oak Steakhouse's nightly menu will also be served. The Great Oak Steakhouse opens at 5:00p.m. Reservations are recommended. Visit www.Pechanga.com/dining.
The resort's newest restaurant, Umi Sushi & Oyster Bar, serves a gourmet three-course Valentine's Day dinner for $49 per person. The meal starts with a choice of South American Shrimp Ceviche with Toasted Corn and Sweet Potato or Antichucos de Corazon Aji Amarillo/Salsa Criolla. For an entrée, choose between the Red Snapper Escovitch with Plaintains and Scotch Bonnet Pepper or the Petite Filet Mignon. Safe room for the Exotic Passion Pistachio Tart for dessert. Umi Sushi & Oyster Bar's nightly menu will also be served. Umi opens at 5:00p.m., though does not take reservations.
Go Italian for Valentine's Day and make a date at Paisano's Italian. The restaurant's chef prepares a special four-course dinner for the special night for $65 per person. Start with the Antipasto of Poached Oyster with Strawberries and Wild Greens Pasta. Next comes the Pasta of Saffron Lasagnette with Spicy Seafood Ragout. Choice of entrees includes
Pan Seared Halibut with Clams and Passion Fruit Sauce or Pan Seared Petite Filet, Potato, Creamy Aged Balsamic and Fresh Truffle. For dessert, Pechanga's pastry chefs feature a White Chocolate Sphere with lemon and Raspberry. Paisano's nightly menu will also be served. Paisano's opens at 5:00p.m. and reservations are recommended. Visit www.Pechanga.com/dining.
The newly renovated Pechanga Café, Journey's End at Journey golf course, and Kelsey's Bar & Grill also feature Valentine's Day dining specials.
Three special Valentine's Day cocktails will be served at the Great Oak Steakhouse, UmiSushi & Oyster Bar, Paisano's and all Pechanga Resort & casino cars. These include the Chocolate Valentine made with vodka, Godiva Chocolate Liqueur, crème de cacao and half and half; the Chocolate Truffle with dark chocolate liqueur, aged rum, crème de cacao and raspberry whipped crème; and the Chocolate Kiss made with chocolate liqueur, Grand Marnier and hot chocolate. Each is $5.00.
Couples can erase some of the stress built up since last Valentine's Day at Spa Pechanga. The Couples Massage is one of the spa's most popular services and is set in a private, candle-lit suite in which couples enjoy a side by side treatment. Chocolate covered strawberries and champagne also come standard with the treatment. Couples can add accoutrements to the services such as rose petals, additional chocolate covered strawberries, aromatherapy and more. The 50-minute Spa Pechanga Couples Massage is $230.
Entertainment for that special someone abounds on and around February 14. British singer Englebert Humperdinck takes the stage inside the Pechanga Theater on February 14 and 15 at 8:00p.m. Pat Benatar and Neil Giraldo crank up the 80s rock and roll on February 7. If live action sports is what you like to watch as a couple, make plans to see the WCK Muay Thai Kickboxing live at Pechanga at 7:00p.m. The event will be broadcast live by Fox Sports San Diego. Laughing is always good for couples and the Pechanga Comedy Club serves up laughter in big doses on Friday, February 14 and during shows at 7:30p.m. and 9:30p.m. The headliner is Brian Kiley, Emmy Award winner and the head monologue writer for Conan O'Brien. Comedy Club tickets are $15. For tickets and more information on Pechanga Resort & Casino shows, visit www.Pechanga.com/entertainment.