TEMECULA, C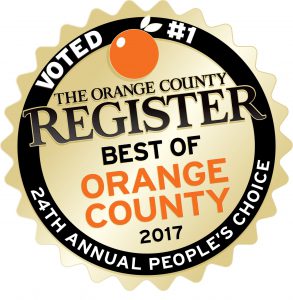 alif. — (September 28, 2017) – Pechanga Resort & Casino in Temecula, Calif., the largest resort/casino in Calif., was just voted the #1 Best Southern California Casino by readers of the Orange County Register. The Orange County Register conducted their 24th annual People's Choice "Best Of" awards to determine the best food, services, locations, etc. in sunny Orange County, Calif. The annual voting allows local residents to voice their favorite Orange County spots and to recognize smaller local businesses.
Best of Orange County, an annual publication of OC Register is now in its 24th year. The publication collected 120,000 votes in nearly 100 categories this year. Winners were recognized in a celebration on September 20 at the City National Grove of Anaheim.
Pechanga was voted the Best U.S. Casino in the 2015. Since then, Pechanga has broken ground on a $285 million expansion set to be completed in December, making the property the largest on the west coast and a massive employer in southern California, hiring nearly one thousand additional team members.
Pechanga beat out multiple other southern California casinos from San Diego to Palm Springs.