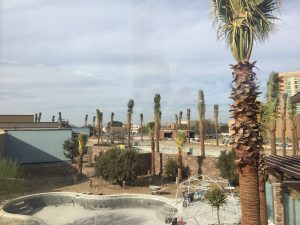 TEMECULA, Calif. – (Jan. 2, 2018) – The calendar says January, but for those who have made a resolution to get a better job, a Thursday job fair promises a tan with a new gig. Candidates interested in working at Pechanga Resort & Casino's new Pool Bar & Grille and The Cove, both opening in March, should make plans to come to the Pechanga Eagle's Nest. Recruiters will be on hand January 4 from 8 a.m. to 12 p.m. and 3 p.m. to 6 p.m. The Cove is Pechanga's all-new 4 ½ acre pool lagoon complex featuring eight pool areas, a swim-up bar, two waterslides, a splash pad, and luxury. The project is a part of the resort/casino's $285 million expansion which opened the majority of its new amenities in late December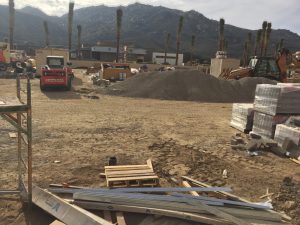 2017.
The casino/resort's hiring team is betting on the relaxed environment to attract more than the 193 people they need to fill available jobs in food and beverage, hotel and table games. Positions available include lifeguards, pool attendants, pool food and drink servers, restaurant managers and more. Even if working at an outdoor pool paradise is not the ideal setting, Pechanga also seeks team members in other areas of the resort. Candidates for those positions are also encouraged to come to Thursday's job fair.
"We know we're in an employee's market right now," says Pechanga Human Resources Operations Vice President, Shannon Weidauer. "It's fantastic that unemployment levels are down so low, though we've also found we're drawing similar applicants looking for jobs at Temecula's wineries and those are expanding, too. The region is growing at such a fast rate, quality candidates are recruited very quickly."
At the job fair, prospective Pechanga employees will learn about all the rich benefits the Tribal casino/resort provides to its team members, in addition to a market competitive rate of pay. So that Pechanga can attract and retain quality candidates, its management decided in 2017 to implement increased incentives to new and existing team members. Team members receive one free meal for each scheduled shift, college tuition reimbursement, quicker accrual for paid time off and enhanced medical and dental benefits, some of which include part-time team members.
The January 4 job fair at Pechanga Resort & Casino takes place from 8 a.m. to 12 p.m. and again from 3 – 6 p.m. at the Eagle's Nest – Pechanga's rooftop lounge. Prospective candidates are asked to first apply online at Pechanga.com and to bring a resume with them to the job fair.
For questions or for more information, visit www.pechanga.com or call 877-711-2946.