March 8 marks International Women's Day across the globe. It celebrates women's social, economic, cultural, and political achievements. The day also encourages action in accelerating women's equality.
At Pechanga, there are many women in leadership roles. They've ascended the corporate ranks while raising families, worked in service to the Pechanga Tribe and to the community as a whole. Over the course of March as Women's History Month, we will feature several women in leadership roles. Check back here for the latest additions to the blog post.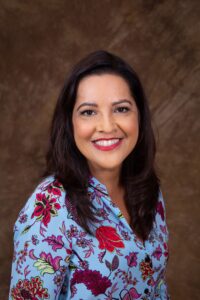 Ursula Cornejo – Pechanga Gaming Commissioner
A lifelong Southern California resident, Ursula has worked with the Pechanga Gaming Commission for nearly 13 years. She moved to Temecula in 2002 from San Diego, though she says she fondly remembers visiting her grandparents on the Pechanga Reservation when she was a girl. "They didn't have electricity and used an outhouse for a restroom," she recalls. "They endured and persevered, and their hard work laid the foundation for what we have here at Pechanga today."
A self-professed animal lover, she moved her family to Temecula to be closer and more involved with the Pechanga Tribe. She had previously been working as a veterinary technician for 15 years.
She sat on the Pechanga Chammakilawish school board, and also worked as a cultural monitor for the Pechanga Cultural Center. In 2010, she began working as a Licensing Agent for the Pechanga Gaming Commission. She ran for and was elected to the Gaming Commission in 2012.
Ursula says she cannot help but be involved in a lot of things. Her five children, 10 pets and husband who is a physical education teacher at the Pechanga Chammakilawish school keep the household as busy as ever. She enjoys traveling and enjoys it best when the whole family can be together.
Brittaney Hernandez – Pechanga Gaming Commissioner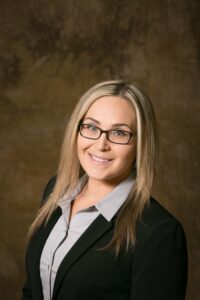 A fixture on the Pechanga Gaming Commission since 2016, Brittaney Hernandez brings patience, poise and passion to her role overseeing the rules and regulations for gaming operations of one of the largest resort/casinos in the country. She is the Vice Chairwoman of the Commission and Vice Chairperson of the Tribe's Constitution and Bylaws Committee. She is an active member of the Association of Certified Fraud Examiners and certified mediator. Before she was elected to the five-person Commission more than six years ago, she worked as a campaign coordinator for a California State Assemblyman.
Always reaching toward a long-range goal in mind, Brittaney interned for Congresswomen Mary Bono Mack in Washington D.C. while simultaneously working toward earning her Bachelor's Degree in political science and government from University of California, Riverside. Dating back to her time in high school, she interned with the Pechanga Tribal Rangers. She's also taken time to intern within departments at Pechanga Resort Casino to give herself a fuller understanding of resort and casino operations. Brittaney is the proud mother of four children. Her youngest is only four months old.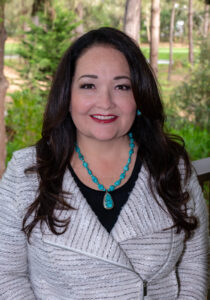 Catalina Chacon – Pechanga Tribal Council
For me, it is deeply satisfying to know my work today will have an impact for future generations of Pechanga people specifically, and our Native communities generally. I've been on the Tribal Council for the Pechanga Band since 2012, but my history of service to my fellow tribal members dates well before being elected to office. I served as the chairwoman of the Enrollment Committee. I was elected by my fellow tribal leaders in 2018 to the executive committee of the Tribal Alliance of Sovereign Indian Nations where our work has statewide and even national consequences. In 2022, I was the first enrolled California Native to be appointed to the California Commission on the Status of Women and Girls. All of my life, I've strived for constant growth and have pushed myself in what I can do better for myself, my family and for my Tribe and community.
It's supremely rewarding that my dedication has been recognized, and I get a deep satisfaction knowing my work has a real and lasting positive impact on so many people's lives.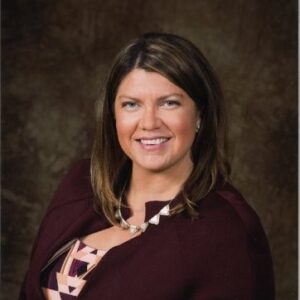 Brandee Arden Annis – Pechanga Gaming Commission Licensing Director
If Brandee Annis looks familiar to anyone at Pechanga Resort Casino, that's because she's been a fixture here since 2005. A voracious learner, Annis began her journey with Pechanga Resort Casino serving as a Tribal intern within the Hotel Department while attending University of the Pacific. After graduation, she changed courses within the resort, wanting to glean all she could about Slot and Table Games Department operations.
Earning the position of Table Games Operations Manager, guests quickly recognized Brandee for her warm disposition and for her keen ability to sense issues. She brought her vast casino knowledge to the Pechanga Gaming Commission in 2015 for a term as Commissioner, where she now oversees licensing operations.
More than 4,000 people work at Pechanga Resort Casino. Every one of them goes through an extensive background investigation in order to be granted a gaming license. Dozens of third party vendors also come onto the Pechanga property every day. Each must receive a clearance through the gaming commission. This and maintaining records of the licensing process, and supervising staff, all of falls under Brandee's purview. She is also the mom of a two year old son.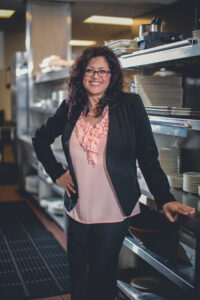 Pam Pinto – Pechanga Resort Casino Vice President of Food & Beverage
Pechanga Resort Casino holds a very special place in Pam Pinto's heart. She sees it as a testament to the innovation, resilience and strength of her people, the Pechanga Band of Indians. Beyond overseeing the entire department (the largest of Pechanga's 4,000+ person workforce), Pinto takes great care to develop individual team members to ensure optimal performance. She is also instrumental in setting a clear vision for her team that lends toward enhancing the stellar dining experience at Pechanga.
She left a cosmetology career in order to dedicate all her energy to building Pechanga's enterprise from the ground up when casino operations began. Years of on-the-job training and hard work rewarded her with her current leadership role.
The success of the property will be forever linked with Pinto and the Pechanga family. "Pechanga Resort Casino began as a dream that grew into something beyond our boldest expectations," she says. "It has not only successfully restored the cultural traditions and livelihood of our people, but has also become a beacon of friendship, ingenuity and progress for the community at large."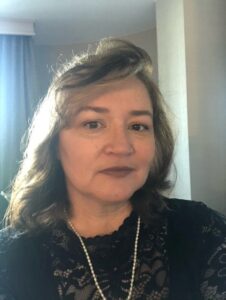 April Bouchard – Pechanga Resort Casino Director of Advertising & Brand
The Pechanga Resort Casino Marketing Department would not be what it is today without the consistent guidance of April Bouchard. She started with Pechanga when modular structures housed slot machines and table games, and the name wasn't even yet Pechanga Resort Casino. Back then, the Pechanga Entertainment Center drew thousands of guests each week. The two people, including April, who worked in Marketing did everything from booking shows, setting up events, line up print and broadcast advertising and more. As the venue grew, so did the responsibilities that came along with the marketing of a now major resort/casino. As the current director of Advertising & Brand for Pechanga Resort Casino, April oversees all facets of advertising, design, project implantation and much more.
She has also played an active role on the Pechanga Tribal School Board, helping children and parents to understand and cherish the return of their language and pride in culture as a result of the funding from gaming operations.