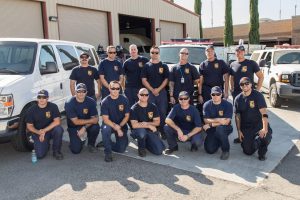 Pechanga Indian Reservation, Calif. /TEMECULA, Calif. (Sept. 1, 2017) – In response to Hurricane Harvey's devastating aftermath in Houston and other Texas communities, the Pechanga Band of Luiseño Indians in Southern California has committed to aiding relief efforts in three different ways.
The Tribe will send $25,000 to the American Red Cross for rescue, food, shelter, and medical expenses for those severely affected. These funds have already been sent to help those most in need of services.
Additionally, the tribally owned and operated Pechanga Resort & Casino team members will have the opportunity to contribute to the cause via an internal company website. Pechanga team members are thoroughly involved with charity organizations and have a history of donating invaluable time and funds to various organizations in need. The microsite will allow team members to easily donate to the victims of Hurricane Harvey securely through payroll deduction and credit card transactions.
Lastly, the Pechanga Fire Department has sent one of their rescue specialists to Houston to contribute to the search and rescue efforts. Fire Captain and Rescue Specialist William Baker will represent Pechanga on a team of 14 Riverside county rescue specialists who will all be traveling to Texas.
"This is a devastating time for the people of Houston. Pechanga has always strived to support those in need through various fundraisers and charities and now through the direct support of rescue relief efforts," said Mark Macarro, Pechanga Tribal Chairman. "We hope this support can bring at least a small sense of comfort to victims of this natural disaster."
About the Pechanga Band of Luiseño Indians
The Pechanga Band of Luiseño Indians is a federally recognized Indian tribe that has called the Temecula Valley home since time immemorial.  After years of hardship and mistreatment by settlers, the Pechanga Indian Reservation was established by presidential executive order in 1882, affirming the Tribe's sovereign rights and land-base. The Pechanga Band directly employs over 5,000 people and owns and operates the award-winning Pechanga Resort & Casino, the largest gaming facility in the western United States.