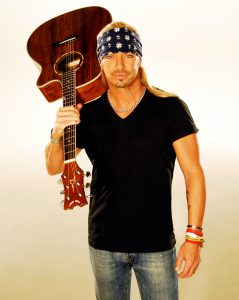 TEMECULA, Calif. – (September 18, 2019) – Singer/songwriter Bret Michaels is bringing his record-breaking UNBROKEN World Tour to Temecula. As the highest voted Celebrity Apprentice winner, Michaels will be performing his chart-topping hits at Pechanga Resort Casino on Saturday, November 30, at 8 p.m. inside the Pechanga Theater. Kick off your holiday season with a rock & roll party of epic proportions. Currently on sale, tickets start at $69 and can be purchased at the Pechanga Box Office, by calling (888) 810-8871 or online at Pechanga.com/entertain.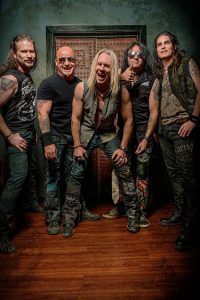 Bret Michaels is a multi-platinum global superstar and entrepreneur who has turned his passion for music into a multi-faceted brand. With a legendary career that encompasses record-breaking touring sales, Reality TV stardom, chart-topping songs that have sold over 50 million records solo and with Poison, product endorsements as well as a dedication to philanthropy, Bret's audience continues to grow beyond the three generations of loyal fans that pack his sold out headlining shows around the world. Opening up the show are special guests Warrant.
Bret Michaels' career has charted its own course with a successful solo catalog and high energy live shows. His album, Custom Built, topped the charts, reaching #1 on Billboard's Hard Rock list. His CD, Jammin' With Friends, featured a myriad of legendary artists, who just happen to be great friends of Bret's. The album's roster of contributors is a who's-who list including Joe Perry (Aerosmith), Loretta Lynn, Jimmy Buffett, Ace Frehley (Kiss), Michael Anthony (Van Halen) and members of Lynyrd Skynyrd, to name a few.
WARRANT's signature style of rock music is catchy and yet melodic and remains the band's signature sound today. At its core, WARRANT is an American rock band through and through. Hitting it big in 1989, the Hollywood, CA based band rose through the ranks of the local Sunset Strip scene to the level of multiplatinum selling, chart-topping success. The band first came into the national spotlight with their debut album Dirty Rotten Filthy Stinking Rich. This album produced Radio and MTV chart toppers "Down Boys," "Sometimes She Cries," and the massive hit "Heaven" which reached #1 in Rolling Stone and #2 on the Billboard Hot 100 for two weeks in a row. The single "Heaven" enjoyed Gold sales and the Album went Platinum in Canada as well, eventually selling over 3 million copies.
WARRANT has been headlining festivals, casinos and fairs all over the country in support of their latest CD Louder Harder Faster. The band can't wait to play not only all the hits fans know and love at Pechanga, but also new tunes/videos like "Louder Harder Faster" & "I Think I Will Just Stay Here & Drink."