LOS ANGELES (December 1, 2022) – Football fever can be found a lot of places – on the field, in folks' living rooms every Sunday, and at local watering holes cheering on the favorite teams. For Los Angeles Chargers and Los Angeles Rams fans, there's a new, unique place to find team hype – in a free-to-play casino app and website. Even more game time excitement can be found as fans will find the Rams and Chargers branded content inside Pechanga Resort Casino's Best Bet Casino free-to-play mobile app. Users will see and unlock the Rams and Chargers lounges within the Best Bet Casino app after they play to a determined threshold within the game.
Once in the Rams or Chargers in-app lounges, players can choose from four types of games – a team themed slot machine, a team themed bingo, a team themed keno, and a themed ScoreBox. ScoreBox allows players to pick randomized squares and see if their square matches the outcome of the Chargers' or Rams' games throughout the season. All games are played for virtual coins only.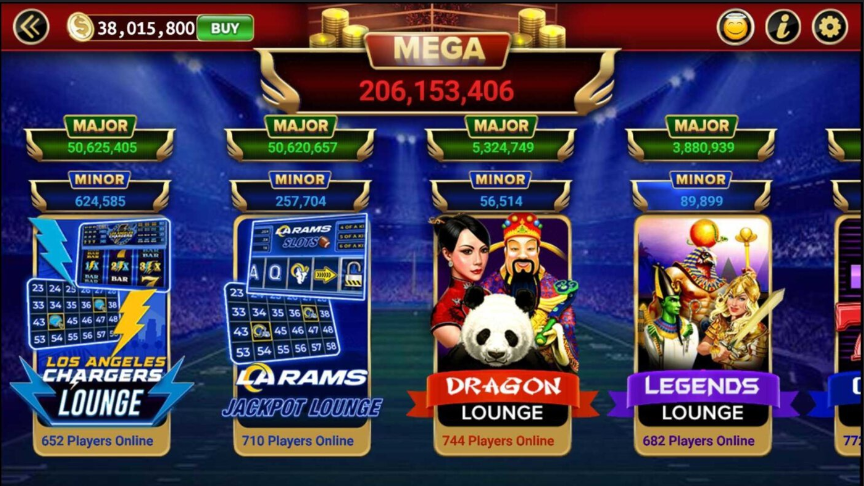 The addition of these unique team lounges marks one of the first partnerships among a social gaming platform, an in-person gaming casino and two professional football teams. The dual launch brings unique, Chargers and Rams branded game content to the top rated, free-to-play app and website. The addition of the new lounges allow football fans to connect and play their favorite casino content with a hometown team's twist.
Brought to you exclusively by Pechanga Resort Casino, Best Bet Casino, designed and hosted by Ruby Seven Studios, offers slots and classic casino games anywhere, anytime. Users can choose from more than 100 free slots, video poker, blackjack, keno, bingo games and more. They may strike it rich virtually playing slots, daily and bi-hourly bonus credits, bonus slot games and quests. All new players get free bonus coins, as well as big coin bonuses just for playing.
Best Bet Casino is intended for an adult audience for entertainment purposes only and is subject to age verification when downloading the app. The game experience does not offer an opportunity to win real money. For more information or to play or download Best Bet Casino, visit pechanga.com/best-bet-casino.