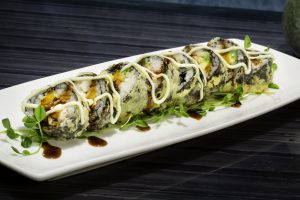 TEMECULA, Calif. – (Jan. 28, 2019) – For anyone keeping track of the festivals in California, the number exceeds a dizzying 250 each year. For enthusiasts of beer, sake and sushi, a new festival comes to the calendar in April at Pechanga Resort Casino. The inaugural Pechanga Sake & Beer Festival takes over the Pechanga Summit Events Center on Saturday, April 20 from 1 p.m. to 3 p.m. with VIP entry at 12 p.m. Proceeds benefit Habitat for Humanity Inland Valley.
More than 40 premium sakes (daiginjo, ginjo, junmai and sparkling) including many award-winning brands and styles from all over Japan will be poured alongside Japanese beers. Brews include premium beers, reserve, super dry (European style) and black beers from the island nation. Guests can learn about sakes' flavors and production styles from experts – the brewers themselves and those close to the brewing process. Pechanga chefs get rolled up in the festival as they prepare fresh sushi to pair with the sake and beer selections. Chefs Kiyo Ikeda, head chef of Umi Sushi & Oyster Bar, Kok Che, executive sous chef of Pechanga's Asian restaurants, and Duane Owen, Pechanga Executive Chef, will be on hand to meet with guests, present them fresh, made-on-site sushi, and allow visitors to find out their expert suggestions for matching sushi with sake.
A traditional Japanese Taiko drummer, a Japanese guitarist and a "Koto" – Japanese harpist – will set the mood of the festival's musical interludes for the festival. A silent auction also features sought after gifts such as art, vacation packages and more.
Tickets go on sale Thursday, January 31 at 3 p.m. and will be available at Pechanga.com, by calling (877) 711-2946 or at the Pechanga Box Office. General admission tickets are $75 and include a keepsake sake sampling cup. VIP tickets are $150 and include early entry at 12 p.m. and a wooden sake holder and cup. Tickets include unlimited samples of sake, beer and sushi. Guests must be 21 or older to attend.
The festival's idea sprang from the popularity of beer and sake within Southern California, as well as the continued rise of sushi as a mainstay of sought-after fare in America. The 2nd place win for Pechanga's Umi Sushi & Oyster Bar in USA Today's Best Casino Restaurant readers' poll also helped cement the festival's possibility at the Temecula resort/casino.
Click here to see Habitat for Humanity programs at work.
Proceeds support Habitat For Humanity Inland Valley's programs that provide housing needs and home repairs to senior citizens and those no longer able to do such work themselves.