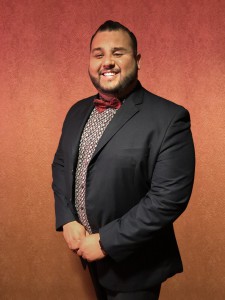 TEMECULA, Calif. — (February 23, 2017) – Pechanga Resort & Casino, California's largest resort-casino and voted No. 1 casino in the country by USA Today, has just hired within to promote Anthony Zamora to director of slots. Originally starting out as slot apprentice technician and most recently serving as the slot technical manager, Anthony has been with Pechanga since 2006 and has worked his way up spanning now five positions landing him where he is today. In his most recent management position, Anthony managed and supervised all slot technical operations and technical team members.
Anthony previously oversaw all technical operations including slot machine installations, conversions, and machine moves. He was also responsible for managing slot machine performance and evaluating slot technology prior to purchase and installation. At the time, he managed more than 50 team members. Now, he is directing 300. As director of slots, Anthony has inherited the other half of the slot department where he will now be responsible for all daily operations and identifying ways to improve processes to ensure efficiency and ease-of-use globally within the department.
Pechanga anticipates more gaming traffic with the current expansion, thus opening up the additional leadership position in the slots department. The current $285 million resort expansion set to open at the end of the year includes the addition of 568 rooms and suites, 70,000 additional square feet of indoor/outdoor event space, a luxury, two-story spa and salon, a four-acre resort pool complex with eight new pools, two new restaurants, and a now open 2,400-space parking garage.
Anthony is always searching for new and fun activities to do and enjoys time on two wheels riding his Harley or his road bike. He spends most of his free time creating memories with his wife and two children and frequently visits their getaway together in Idyllwild.