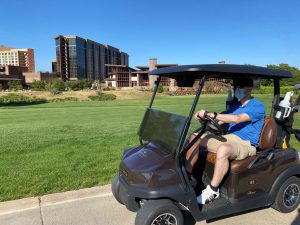 TEMECULA, Calif. – (April 27, 2020) – Journey at Pechanga, the par 72, 7,219-yard golf course at Pechanga Resort Casino, announced today that it has opened, effective Sunday, April 26. This follows the Riverside County order issued by the Riverside County Public Health officer and director of emergency services for the county that golf courses and some outdoor activities may reopen with restrictions and limited use. Journey at Pechanga opens with stringent regulations to golfers in order to maintain the health and safety of guests, team members and the community. Those wishing to play golf at Journey at Pechanga must adhere to the county's health order mandates. Golfers must also make tee times online or via phone before arriving to Pechanga, and only credit or debit cards will be accepted for payment.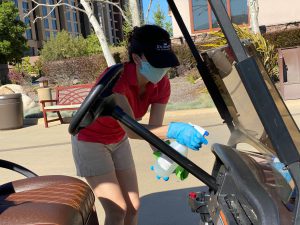 "Reopening of golf courses throughout the county is encouraging, and we know a lot of golfers will be excited to play while also abiding by the strict code of conduct for best health practices during this time," said Jared Munoa, President, Pechanga Development Corporation. "Although we are able to reopen Journey on a limited basis and get some of our team back to work, we have no further plans at this point to reopen any other part of Pechanga Resort Casino until it is abundantly safe to do so. The health and safety of our team members and guests has always been our guiding principle, and it is more applicable today than ever before."
Journey at Pechanga's closure happened Monday, March 16, along with the entirety of Pechanga Resort Casino. This was nearly two weeks before Riverside County officials issued a notice for all golf courses to close.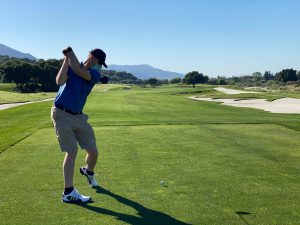 Golfers at Journey at Pechanga will be required to wear face coverings, practice social distancing of six feet or more from other individuals, and ride one person per golf cart. All golf carts will be thoroughly cleaned and sanitized before each use. Journey at Pechanga staff are required to follow County mandates and will wear protective gloves and face coverings.
Journey at Pechanga's clubhouse and pro shop, Journey's End, will not be open until further notice. The Journey A La Carté walk-up food outlet will be open for carry out fare only.
Journey at Pechanga will be open every day from 7:30 a.m. to sunset. First tee time available is 7:45 a.m. To make a tee time, guests may visit Pechanga.com/indulge/journey and click the "Reserve Now" button, or call (951) 770-8210.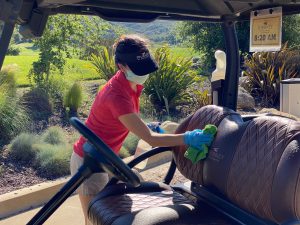 Please note – The greens on all 18 holes were aerified on April 20 and 21. All golfers will receive $10 off green fees through May 7.