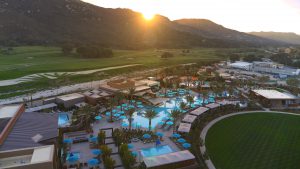 TEMECULA, Calif. (Sept. 13, 2018) – In 15 short years, Pechanga Resort Casino has gone past creating the blueprint for taking hospitality and amenities to another level.
It became  the blueprint.
And it's not hard to see how. In those 15 years, Pechanga went from trailers in a parking lot to the West Coast's largest, friendliest and most complete resort casino. And that's recognized with three nominations in USA Today's prestigious 10Best.com Awards. Fans of Pechanga can vote early and often for the resort casino in three categories: Best Casino Outside of Las Vegas, Best Casino and Best Casino Restaurant for its Umi Sushi & Oyster Bar.
Voting extends through Monday, Sept. 17. You can take a moment to vote by visiting here
The beauty and allure of Pechanga is the way it enables guests to play their perfect combination. Whether that's playing one of the more than 4,500 slots, followed by a spa treatment at the revamped Spa Pechanga; a round of golf on the picturesque and playable Journey at Pechanga followed by your favorite table game in Pechanga's 200,000-square foot casino or sunning at the new 4 ½-acre tropical pool oasis by day and star-gazing A-list entertainment at the Pechanga Theater at night, Pechanga has something for every resort fan and something for every casino fan – including big jackpots.
Last weekend, Pechanga gave away more than $1 million to two lucky winners: a woman who won more than $881,000 playing her favorite $1 slot machine and a man who won more than $150,000 playing Pai Gow.
While Pechanga does create big winners, it also creates a distinctive and comfortable atmosphere that takes your stay to another level. The recent $300 million expansion more than doubled Pechanga's room capacity to nearly 1,100 rooms and suites – all of which epitomize approachable luxury and feature amenities that anticipate your every need.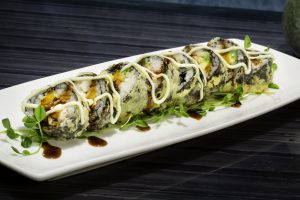 The feeling of anticipating your every need extends to each of Pechanga's 13 restaurants, which feature culinary creations for every palate. That includes Umi, which may translate to "sea" in Japanese, but it's not a fish story that Umi is a deserving candidate for inclusion here and not only because Chef Kiyokuni Ikeda is a sushi wizard who apprenticed under the legendary Iron Chef Masaharu Morimoto.
The intimate, yet accommodating, restaurant features not only Chef Ikeda's sumptuous sushi creations – among them a delectable sea urchin — but a variety of dishes that go beyond the sea.
Put it all together and it's easy to understand why Pechanga is the blueprint for taking its guests to another level as it enables them to play their perfect combination with distinctive choices and a personal touch.