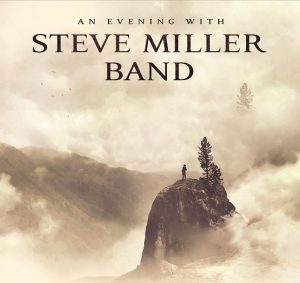 TEMECULA, Calif. – (June 26, 2019) – Coming off an extraordinary spring tour, Rock n' Roll Hall of Famer Steve Miller is looking forward to his summer tour An Evening with the Steve Miller Band in the Pechanga Summit on Sunday, September 22 at 7:30 p.m. Now on sale, tickets start at $49 and can be purchased at the Pechanga Box Office, by calling (888) 810-8871 or online at Pechanga.com.
Steve Miller has been an enlivening presence on the American music scene for more than half a century. With albums like Children of the Future, Sailor and Brave New World, Miller perfected a psychedelic blues sound that drew on the deepest sources of American roots music. In the course of his long, full career, Miller has sold tens of millions of records and his music has been streamed well over 2 billion times.
In the '70s, Miller crafted a brand of pure pop that was smart, polished, exciting and irresistible.  Hit followed hit with: "The Joker," "Take the Money and Run," "Rock'n Me," "Fly like an Eagle," "Jet Airliner" and "Jungle Love," among them.
Miller's distinctive catalog is a combination of virtuosity and song craft. His parents were jazz aficionados, not to mention close friends of Les Paul and Mary Ford, so, as a budding guitarist, Miller absorbed valuable lessons from that musical tradition. When the family moved to Texas, Miller deepened his education in the blues with family friend T-Bone Walker. Miller then moved to Chicago, where he played with Muddy Waters, Howlin' Wolf, Buddy Guy, Junior Wells, James Cotton and Paul Butterfield.
In recent years, Miller has fully immersed himself in the blues and its many byways. As he has always done, he continues to find creative outlets for the full panoply of his musical passions. On his successful tours with the Steve Miller Band, he complements the commercial peaks of his extensive catalogue with lesser-known songs that expand his fans' awareness of the range of his work.
As a member of the Board of Directors at Jazz at Lincoln Center, he has curated and headlined shows that explore themes like the bridge from blues to jazz in the music of guitar great T-Bone Walker; the distinctive sounds of the blues triangle of Memphis, Texas and Chicago; the resonances between the singular musical creations of Ma Rainey and Miles Davis; and the deep American roots music of Appalachia.