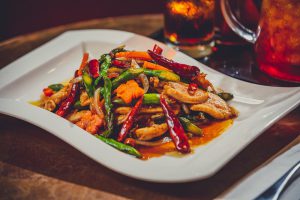 TEMECULA, Calif. – (Sept. 21, 2018) – Big changes are afoot at three of Pechanga Resort Casino's 13 restaurants. Bamboo, Journey's End and Paisano's each undergo their own enhancements so guests can enjoy more of what they love – authentic Italian food, traditional Asian fare, and Sunday brunch.
In early September, Chef Yingcong He of Bamboo, one of three Asian restaurants at Pechanga, made sweeping changes to the already popular restaurant's menu. He drastically increased the n umber of Vietnamese pho dishes, added seven traditional Chinese entrée options, several Filipino favorites and improved the seafood offerings to include a variety of preparation styles.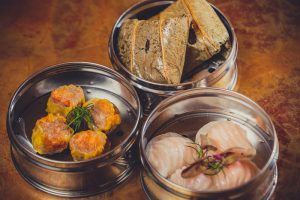 A traditional comfort food of China, Chef He concentrated efforts to also bring dim sum to lunch service at Bamboo. Seven dim sum specialties are available for lunch from 11 a.m. to 4 p.m. each day.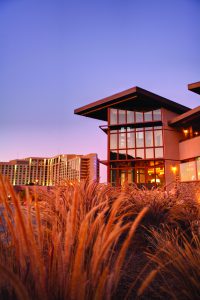 Journey's End, the picturesque restaurant at Pechanga's golf course clubhouse, serves up a Sunday brunch buffet each week beginning Sunday, September 30. From 9 a.m. to 3 p.m, guests can dish themselves their favorite breakfast and brunch dishes while they take in the view of the South Temecula hills and the Journey at Pechanga golf course. (And they don't even have to know how to golf to enjoy Journey's End.) The new brunch offering features fresh seafood, freshly baked pastries, hand-carved fruit, made-to-order omelet station, prime rib and turkey carving station, hearty pastas, pan-seared salmon, herb-roasted chicken, and of course, a veritable buffet of only desserts such as cakes, tortes, cookies and much more. Adults are $34.99 and children ages three to 11 are $16.99. Previously, guests at Journey's End could order from the breakfast or lunch menus on Sundays. Guests who come in to Journey's End after 3 p.m. on Sundays may enjoy the Sunset Menu available from 3 p.m. to 6 p.m. which is filled with an array of appetizers, salads, sandwiches and burgers.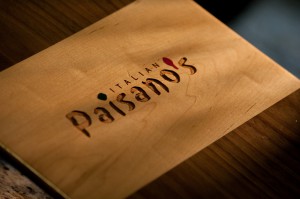 Seeking out fine-dining Italian food at Pechanga on Mondays and Tuesdays used to prove difficult. Not anymore thanks to Paisano's move to serve dinner seven nights a week starting Wednesday, Sept. 26. The popular restaurant headed by Chef Jordan Garcia offers approachable, flavorful Italian fare such as minestrone soup and caprese salad. Guests often rave about the thin-crust pizza, and diners are bound to find their pasta or parmigiana dish preference on the menu inspired by old world recipes of Rome, Naples, Florence, Sicily, and Milan. Guests will find Paisano's open seven nights a week from 5 p.m. to 10 p.m. Sunday through Thursday and from 5 p.m. to 11 p.m. Friday and Saturday.
Bamboo is located on the expansion side of the casino past the Round Bar and the Temptations Food Court. It is adjacent to a large table games area making getting to and from the gaming action easy. Bamboo is open Sunday through Thursday from 11 a.m. to 11 p.m. and Friday and Saturday from 11 a.m. to 1 a.m.
Pechanga's other Asian restaurant, Blazing Noodles also just a new fall menu in September with several seasonal changes including Honey Short Ribs and Crab Fried Rice.