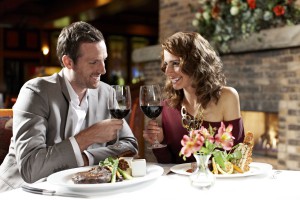 TEMECULA, Calif. — (July 6, 2021) – The Great Oak Steakhouse inside Pechanga Resort Casino has earned the 2021 Wine Spectator Award of Excellence distinction. This places Pechanga Resort Casino's signature restaurant among the top 0.3% of all dining establishments in the United States, according to statistics from Statista.com. The Award of Excellence recognizes restaurants with a true dedication to wine. Their wine lists must offer at least 90 selections, feature a well-chosen assortment of quality wine producers and offer a thematic match to the menu in both price and style. Whether concise or extensive, focused on only a few wine regions or diverse, the winning lists deliver ample choice to satisfy discerning wine lovers. This year, 1,673 restaurants received Wine Spectator's Award of Excellence.
"We are thrilled to earn this award, and receiving it speaks volumes about how guests feel about the Great Oak Steakhouse," said Pam Toscano, Vice President of Food and Beverage at Pechanga Resort Casino. "Our teams work so hard to deliver the very best in guest experience. And providing the right selections and matches to our menu at the Great Oak Steakhouse illustrates the attention to detail and care our chefs, restaurant staff and overall food and beverage management take with each aspect of guest service."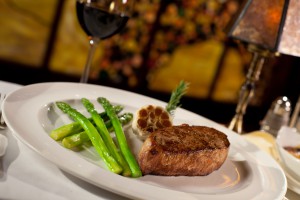 The Great Oak Steakhouse's wine list features 203 distinctive wines from wine producing regions around the world. Many hail from California, including several from the local Temecula Valley. Other selections include well known, as well as hard to find, labels from the Pacific Northwest, Europe, Argentina, and New Zealand.
The Great Oak Steakhouse is also a AAA Four Diamond rated restaurant. It is open every evening for dinner starting at 5 p.m. Reservations are strongly recommended and may be made by calling (951) 770-8507 or via the Pechanga website at Pechanga.com/eat.