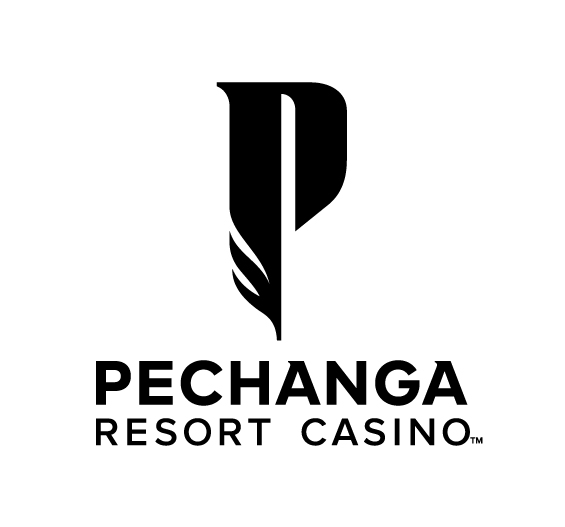 TEMECULA, Calif. – (March 1, 2017) – The Pechanga Development Corporation which oversees Pechanga Resort & Casino, revealed a new brand identity today that precedes the $285 million resort expansion slated to complete at the end of 2017. The new, modernized logo and brand design marks a major transformation for Pechanga Resort & Casino, the largest resort and casino in California, elevating them into a broader landscape to better compete in the global digital landscape and with (brick and mortar) properties in Las Vegas.
"Changing our brand is not something we've ventured into for more than 15 years," said April Bouchard, director of advertising and brand at Pechanga Resort & Casino. "It was scary for a lot of people, but look at all that's happened in the world in 15 years. The Internet and social media can drive business. Our new brand lets us take the spirit we know to be Pechanga into the reaches of the future. We're so excited for it."
"This new logo is modern, elegant, and captures the essence of Pechanga Resort & Casino: laid back luxury," said Edith Atwood, President of the Pechanga Development Corporation. "This exciting change comes just ahead of the ultimate change at Pechanga – the addition of 568 new rooms, a luxury spa, a spectacular pool complex, and more. This new look and feel is all about positioning Pechanga Resort & Casino for the future."
Pechanga partnered with Troika, a Hollywood-based strategic branding and marketing innovations agency, to re-imagine the brand as a future-facing business in a rapidly changing landscape. The singular "P" allows the resort/casino to be easily recognized when guests are using its mobile app, in social media, as well as ease of use on multitudes of printed collateral.
"We're honored to be working with a brand that is representative of people with a rich, deep history," said Dan Pappalardo, Troika founder and CEO. "We built on that heritage and embraced Pechanga's forward-looking vision to create a modern brand. The goal was to design a unique brand experience that celebrates the unexpected ways Pechanga goes above and beyond and establishes the brand as an entertainment destination."
"The new mark is an elegant simplification of the original feather skirt," added Troika's Creative Director Seton Kim. "The new identity honors the heritage but modernizes the brand to appeal to a younger and broader audience, aligning with the expansion of Pechanga. Not only will consumers notice the new look and feel in the physical space, but they will be able to experience on social and digital platforms."
The logo and brand change only began as a rebrand concept in 2015. Pechanga retained the services of Troika, though as the agency and Pechanga's marketing team became deeper entrenched in discussions about the property's essence and spirit, the scope sharply shifted to exploring an overall change. Pechanga's current resort expansion played a large role in supporting the timing of developing and unveiling the logo and look change.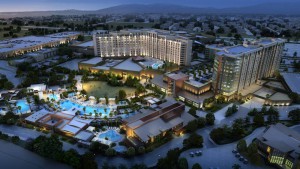 Pechanga Resort & Casino officials expect to open its $285 Million resort expansion at the end of 2017. The project involves adding a new, AAA Four Diamond, 568-room and suite hotel wing; a stand-alone luxury two-story spa and salon with 17 treatment rooms, a fitness center and hydrotherapy pool terrace; a resort-style pool complex with eight pool areas; two new restaurants; and an additional 67,000 square feet of event space. The casino's Group Sales and Catering departments have already begun to take reservations for space and rooms in 2018.
FOR MEDIA: (LINK TO ARTISTIC EXAMPLES OF LOGO/BRAND CHANGES) http://bit.ly/2lTkDys
Snapshot of Pechanga When Resort Expansion Is Complete:
• Casino square footage: 200,000
• Event/meeting/convention square footage: 100,000 (indoor) 174,500 (outdoor)
• Number of hotel rooms: 1090
• Number of restaurants: 13
• Number of pools & spas: 13
• Number of employees: 4,560