TEMECULA, CALIF. – June 20, 2019 – Visit Temecula Valley may no longer be the hidden gem so many have claimed it to be. The popular southern California destination announced today it reached the one-billion-dollar level in tourism economic impact. In addition, Visit Temecula Valley claims it received 3.1 million visitors to Temecula Valley Southern California Wine Country in 2018. This amounts to a 26-percent year over year increase in visitor spending.
Its convenient location has always been a significant factor to their high visitation, only one hour from most southern California major airports and attractions, and 90 minutes from Los Angeles; however, unity has also been key to their success. The milestone visitor spending is also a testament to strong, inclusive, strategic partnerships that Visit Temecula Valley, the City of Temecula, Pechanga Development Corporation, Riverside County, Temecula Valley Winegrowers Association, and Temecula Valley Chamber of Commerce sustain, and their enduring commitment of working together as a united industry and voice.
"Consistently from year-to-year, most of the local, direct Temecula visitor spending is generated by overnight hotel, motel, B&B, and short-term vacation rental guests," said Kimberly Adams, Visit Temecula Valley founding President and CEO. "In 2018, these overnight guests spent a significant, milestone $705 million of the total $1.1 billion in visitor spending. Visitors traveling 50 miles or more, one-way from their homes on "day trips" to Temecula Valley spent a considerable, record-breaking $281 million. Guests staying overnight with family and friends who reside in Temecula Valley, and guests staying at campgrounds and RV resorts, accounted for $77 million in direct, local, travel spending."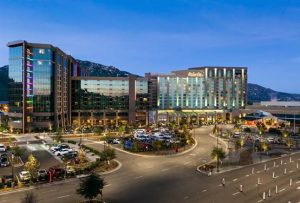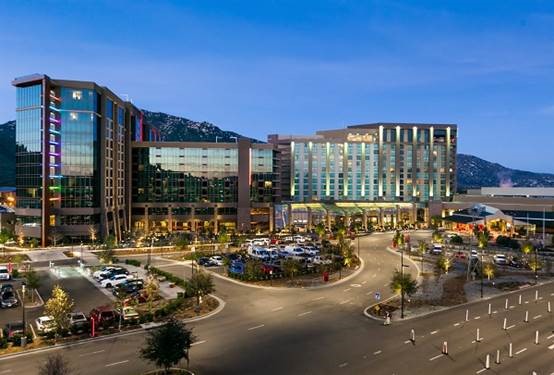 "Together, Pechanga Resort Casino, Old Town Temecula, and Temecula Valley Wine Country have built a thriving destination," explained Jared Munoa, Pechanga Development Corporation President. "More visitors spent more money in the Temecula Valley than ever before because they liked the many positive attributes the valley offers for unique vacations, getaways, and business trips. We are proud of this."
"Consistently for nearly a decade and importantly, tourism and hospitality provide significant, positive economic impact that helps to sustain a broad spectrum of local businesses," said Scott Wilson, 2019 Visit Temecula Valley Chairman of the Board, and Pechanga Director of Sales.  "In 2018, all commodities, across all sectors experienced milestone sales with healthy increases of at least 20% over the prior year. Visitors spent $409 million on arts, entertainment, and recreation; $198 million on food and beverage services; $127 million on off-premise food and beverage including wine sales; $117 million on accommodations; $107 million on retail; and $106 million on local transportation."
"In 2018, there were a record-setting, nearly 9,000, tourism-related, self-employed, salaried, fulltime, and part-time positions directly attributed to travel-generated employment," explained John Kelliher, 2019 Visit Temecula Valley First Vice Chairman, Grapeline Wine Tours founder and owner, and Visit California board member. "Of the total, 7,530 are leisure and hospitality positions with accommodations, food service, and arts, entertainment, and recreation establishments. An additional 1,290 positions include retail, tours, transportation, and winery establishments."
"Also a record-milestone for 2018, travel-generated state and local tax revenue neared $45 million in 2018," Kelliher continued. "Over 90 percent of this state and local tax revenue was paid by visitors through lodging, sales, and motor fuel taxes."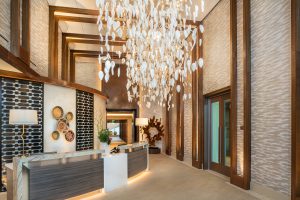 "The tremendous growth in local, direct, visitor spending is greatly attributed to the $300 million Pechanga Resort expansion that nearly doubled guest room capacity to 1,090 – a definitive catalyst for increased visitor spending," said Adams. "Previously, room demand had outpaced supply. A goal for the Temecula Valley travel and tourism industry is additional, high-end lodging accommodations. To that objective, the 180-room Truax Boutique Hotel and Marketplace development has the potential to transform Old Town Temecula. Under construction in Temecula Valley Wine Country is the 78-room Europa Village expansion, and in the planning stages is Twelve Oaks Resort & Winery."
15 YEARS OF PROVIDENTIAL DECISION-MAKING AND EFFECTIVE DESTINATION MARKETING
In 2004, the one-person Temecula Valley Convention & Visitors Bureau (TVCVB) was established to market the region. Founded through efforts by the Temecula Valley Chamber of Commerce, the intention was to speak with one voice when marketing the region.
In 2005, the Temecula Hotel Tourism Improvement District was established to generate sustainable funding for the TVCVB. The district was the first in inland Southern California to use marketing assessment fees rather than taxpayer money.
In 2008, to address the serious need for destination identity, a comprehensive branding initiative was launched. Implemented in early 2009, marketing of Temecula Valley Southern California Wine Country enabled the TVCVB partners to capitalize on creating a singular perception for the region. The Temecula Valley branding position uniquely and effectively reflects the casual and picturesque destination with a relaxed atmosphere. The branding platform has proven powerful as a reflection of the true destination experience – one that is defined by the beautiful, natural gifts of climate and scenic geography, authenticity, genuine quality, a can-do attitude, and genuine guest service.
In early 2011, the TVCVB moved into the new Temecula Civic Center in Old Town Temecula. The new location also included a new Temecula Valley Visitor Center.
The TVCVB continued to stimulate economic growth and tourism to the region by developing, expanding, and marketing the destination. Pechanga Resort Casino, Temecula Valley Wine Country, and Old Town Temecula had grown dramatically.
In 2012, Temecula Valley visitor spending and direct, local economic impact had grown $ .5 billion since the year 2000, to $655 million.
In 2014, the TVCVB announced its new corporate identity as Visit Temecula Valley (VTV) to hospitality industry guests at the organization's ten-year anniversary celebration. The new VTV corporate identity was consistent with similar changes made by other prominent destination marketing organizations. The California Travel and Tourism Commission had become Visit California; the Napa Valley Destination Council, Visit Napa Valley; and the Santa Barbara Conference and Visitors Bureau, Visit Santa Barbara.
Companion to the 2014 VTV announcement was the explanation that "Visit Temecula Valley" encompasses every aspect of travel to Temecula Valley: leisure, business, meetings, events, group tours, domestic, international, editorial, and viral.
In 2016, the Riverside County Board of Supervisors approved the formation of the Temecula Valley Wine Country Tourism Marketing District conceived by VTV to generate revenue for promotional campaigns to attract more visitors for the benefit of vintners and other businesses.
In early 2019, VTV announced that Wine Enthusiast magazine named Temecula Valley a "10 Best Wine Travel Destination." Temecula Valley is the only wine destination within California to receive the award; California is one of only two states in the U.S. selected.
*Source for the current statistics announced by Visit Temecula Valley is the ten-page report Temecula Valley Travel Impacts 2010-2018 Preliminary. Authored by Dean Runyan Associates, the annual report was prepared for the Temecula Valley Convention and Visitors Bureau, also known as Visit Temecula Valley.