TEMECULA, Calif. – (April 27, 2016) – Sunday, May 8 marks the day mothers everywhere like to be pampered, spend time with loved ones, or take some time for themselves. Seven of Pechanga Resort & Casino's 11 restaurants help make the occasion memorable with dining specials to please many tastes. Guests will find Mother's Day dining specials at the Pechanga Café, Paisano's Italian, Journey's End, the AAA Four Diamond Great Oak Steakhouse, Kelsey's, Umi Sushi & Oyster Bar and The Pechanga Café. Hours of each restaurant vary and reservations are recommended at the Great Oak Steakhouse, Umi Sushi & Oyster Bar, Journey's End, and at Paisano's Italian. For reservations or more information, call (877) 711-2946 or visit Pechanga.com.
Treating mom to a memorable dining experience is easy. Opt for a casual setting at the 24-hour Pechanga Café where the special of the day is shrimp and angel hair pasta with roasted Roma tomoatoes, eggplant, pine nuts, broccoli and feta cheese for $19.00. For dessert, save room for a luscious raspberry cheesecake with chocolate sauce for $5.95. The restaurant's daily menu will also be served.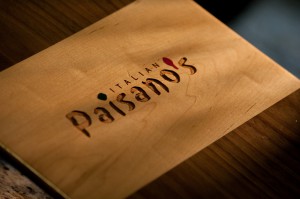 For an Italian spin on the holiday, make plans for Paisano's for dinner. Top chefs offer a five-course dinner that can be enjoyed as one complete meal, or allows guests to mix and match various course dishes. To start, Paisano's chefs offer a Burrata cheese salad with grilled apricots, prosciutto and baby dandelion for $9.00. The soup is zuppa di lenticche (lentils) for $8.00. Diners can go with a pasta entrée including pappardelle with lamb ragu for $19, or a seafood entrée including black cod with fennel pollen, blistered cherry tomatoes, pea tendrils and pancetta for $32.00. For dessert, the white chocolate panacotta with fresh raspberry and lemoncello sorbet tempts for $7.00. Paisano's opens at 5:00p.m. The restaurant's nightly menu will be served in addition to the prix fixe option.
Open for breakfast, brunch and evening appetizers, Journey's End at the Journey golf course features a delectable Mother's Day buffet for $47 for adults and $25 for children ages three to 11. Selections include fresh fruit and homemade pastries, a made-to-order omelet station, a pancake station, a raw bar with oysters, shrimp cocktail, crab legs and more, grilled salmon, carved roasted prime rib, and other mouthwatering entrees. Many guests start at the dizzying dessert array and work their way back to the salads. This elegant buffet runs from 7:00a.m. to 3:00p.m. Reservations are strongly recommended and may be made by calling (951) 770-8208. Journey's End is open to the public, not just to golfers.
If leaving the rest of the family at home while you go out for a romantic Mother's Day sounds good, the Great Oak Steakhouse, winner of the AAA Four Diamond Award three years running, features the ambiance and service to impress your special lady. The restaurant's prix fixe menu features lobster and portabello mushroom ravioli with black truffle lobster sauce or a baby field green salad with apple, bleu cheese and glazed walnuts as a starter. The entrée is a USDA prime, dry-aged boneless ribeye steak with smoke asparagus, fingerling potatoes and green peppercorn brandy sauce. The dessert for this special meal is a red fruit jelly with vanilla ice cream done vacherin style. The special menu is $62. The nightly menu will also be served. The restaurant opens at 5:00p.m.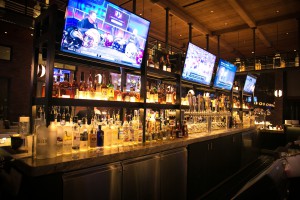 Kelsey's restaurant offers a citrus-marinated grilled shrimp and avocado salad for $9.00 to start. The entrée invites seafood lovers in with a pan-seared seabass with clams in a lemon-butter sauce, plus a medley of asparagus, spaghetti squash and zucchini for $29.00. Leaving room for dessert is a must in order to try the chocolate mousse cake with salted caramel ice cream and crunchy popcorn for $5.95. Kelsey's is open from 11:00a.m. to 11:00p.m. and its regular menu may also be ordered from on Mother's Day.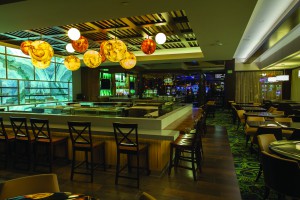 Pechanga Resort & Casino's Umi Sushi & Oyster Bar offers four distinct Mother's Day specials including a seafood entrée of pan seared red snapper with shisho puree, garlic soy and vegetable kabobs for $32.00, or a beef entrée with grilled filet mignon and jumbo shrimp and scallops for $45. Umi opens at 5:00p.m. and its nightly menu will also be served.
The Pechanga Buffet is a favorite of many moms because the whole family can get a taste of so many kinds of international foods. The Mother's Day brunch buffet runs from 9:00a.m. to 10:00p.m. and is $29.99 for adults and $14.99 for children ages three to 11. Children under three are free. Breakfast and brunch items abound at the Pechanga Buffet on Easter including the nutella, rum, banana, or butter French toast bar, the build your own omelet or pancake. Fresh seafood options include prawns, mussels, oysters on the half shell, jumbo crab legs and more. Diners can also choose from hundreds more options from the Americana, pasta, pizza, rotisserie, Mexican, Asian, soup and salad, grill and the carving stations. Leave room for desserts because the make your own sundae bar, freshly baked pastries, cookies, pies, cakes and more sweet treats await.
Pechanga Resort & Casino and Journey's End features complimentary valet parking. Journey's End is open to the public as well as to golfers playing the course. For more information on Pechanga's culinary offerings visit www.Pechanga.com/dining.