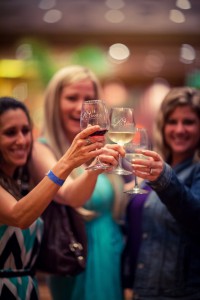 TEMECULA, Calif. – (Jan. 8, 2015) – Chocolate and wine come together at Pechanga Resort & Casino for the annual Chocolate Decadence and Pechanga Wine Festival set for Friday, February 27 and Saturday, February 28.
Hundreds of wine varieties, sweet and savory chocolate confections, food samples from acclaimed Pechanga Resort & Casino restaurants, live music, silent auction and helping out a good cause are all on the agenda for the two days inside the Pechanga Resort & Casino Grand Ballroom in Temecula, Calif.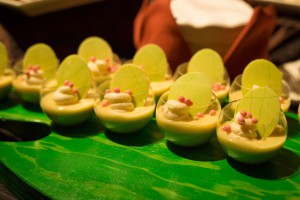 Chocolate Decadence on Friday, February 27 features more than 30 wine varietals that have been shown to masterfully partner with chocolate and other sweet desserts. The event runs from 7:00p.m. to 10:00p.m. and is $50 per person.
The 7th annual Pechanga Wine Festival goes from 1:00p.m. to 5:00p.m. on Saturday, February 28. Tickets for this unforgettable event are $65.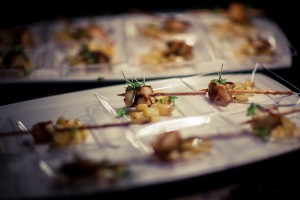 Combo tickets for entry into both events are available for $100. Designated driver tickets are $30 Chocolate Decadence and $35 for the Wine Festival. Both let attendees taste all the delectable desserts, food and take in live music, entertainment and extensive silent auction. Pechanga Club members will also get 25-percent off the ticket price. Guests must be 21 or older to attend either event. For tickets or more information, visit the Pechanga Box Office, call (877) 711-2946 or visit www.Pechanga.com/Entertainment. Proceeds from both events benefit Habitat for Humanity Inland Valley.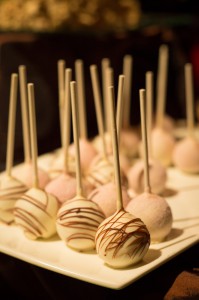 Festival goers on Friday night will experience more than 21,000 square feet of space filled with tables and booths to sample sweet and savory chocolate creations, enjoy tasting local and international fine wines, hand-crafted chocolate desserts and other confections by the acclaimed Pechanga pastry chefs. The lineup so far for Friday's Chocolate Decadence includes Callaway Vineyard & Winery, Europa Village, Mount Palomar, South Coast Winery Resort & Spa, The Patron Spirits Company, Jackson Family Wines, Kobrand (featuring more than 30 winery labels), Bon Affair, Callaway Vineyard and Winery and Payne Mason Cigars. More to be announced soon.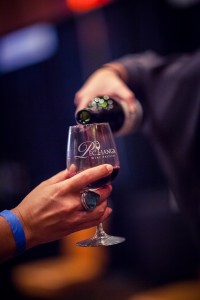 Attendees on Saturday will get to partake in wine varietals from the Temecula Valley, Central California, Napa/Sonoma, the Pacific Northwest, as well as international winemaking regions. Pechanga Resort & Casino's chefs from the Great Oak Steakhouse, Umi Sushi & Oyster Bar, Paisano's Italian, Kelsey's Bar & Grill, Blazing Noodles, Bamboo, The Pechanga Café and The Pechanga Buffet prepare delectable samples for guests to savor with their favorite wines. Saturday's booths include Europa Village, Oak Mountain Winery, South Coast Winery Resort & Spa, Casa Tiene Vista Vineyard, Jackson Family Wines, Kobrand, Charles Smith Wines, Treasury Wine Estates, Roadrunner Ridge Winery, Duckhorn, The Henry Wine Group, Hess Family Estates, Bon Affair, Callaway Vineyard and Winery, Ferrari-Carano, and Payne Mason Cigars. More to be announced soon.
Both Friday and Saturday events also feature a silent auction with prizes including getaway stays, golf outings, sports memorabilia, fine wines and much more. Proceeds from Chocolate Decadence and the Pechanga Wine Festival support Habitat For Humanity Inland Valley's     "Brush with Kindness" program that provides much needed home repairs to senior citizens and those no longer able to do such work themselves.