TEMECULA, Calif. (December 12, 2016) – January usually means lots of resolutions and obligations. At Pechanga Resort & Casino, visitors can resolve to enjoy themselves by trying out their New Year luck, and seeing ethnic and exciting events. The best way to get the full value of a Pechanga visit is to use a Pechanga Club card when playing slots and table games, and for discounts at the Pechanga Buffet and other restaurants. If you don't have a Pechanga Club card, signing up is simple, easy and free. Guests 21 and older can visit the Pechanga Club desk on the main casino level to soon be on their way to earning valuable perks.
Every Tuesday in January Pechanga Resort & Casino is offering guests a chance to win up to $1,000 in Easyplay. All a guest has to do it swipe his or her Club card at the Easyplay Kiosk across from the box office to partake in the promotion. All participants must be 21 or older.
Also during January, Pechanga is celebrating the Lunar New Year with the Lucky Lion Dancers. The dancers will begin at 6pm on January 28. Pechanga Bingo will also be hosting its Party and PJ's session that evening.
Pechanga Resort & Casino has lined up some great entertainment for January. The Fab Four will be performing their ultimate tribute concert on January 13th at 8 p.m. and January 14th at 7p.m. Tickets for The Fab Four begin at $25. Pechanga will also be hosting Mary Poppins The Broadway Musical January 20th at 8 p.m. and January 21st at 2 p.m. and 8 p.m., with tickets starting at $65. Tickets for these shows can be purchased through Pechanga's box office, via telephone at (877) 711-2946 or online at Pechanga.com.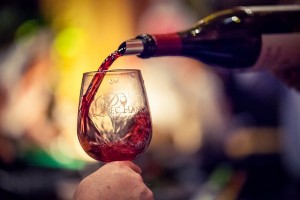 Pechanga Wine Festival and Chocolate Decadence will be held February 10th and 11th this year. It's the perfect early Valentine's date with an assortment chocolate and pastries while enjoying samplings of a variety of wines, domestic sparkling wines, champagnes, spirits, and dessert wines. Guests will also be able to enjoy live music throughout the event. Ticket and package pricing for the event can be found at Pechanga.com or with Reservations at 888-PECHANGA.